---
Empower Your Independent Pharmacy Business.
WSPC gives you the expertise, customized management tools and leveraged buying power to help your business thrive. We get to know your business and work directly with you to help you maximize your profits.
WHY OUR MEMBERS LOVE WSPC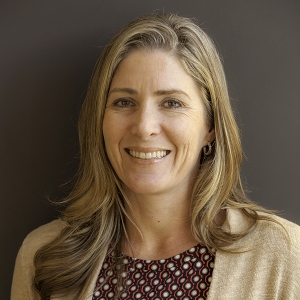 WSPC is the way to go. The group provides a great infrastructure of industry expertise, personal connections with AmerisourceBergen, as well as the best contract rates available for independent community pharmacies.

Dana Porter, MBA WSPC Member and owner of multiple pharmacies
---
Your Partner in Profitability
As the pharmacy industry evolves and changes, it's more important than ever to be at the top of your game. Through your relationship with WSPC, you'll get personalized support for key aspects of your business, including:
Increasing profit margins

Keeping up with industry trends

Innovating your business

Understanding risks

Updating technology and infrastructure

Making forward-thinking strategic decisions

Networking and making solid connections
WHY OUR MEMBERS LOVE WSPC
There are many buying groups out there. I chose WSPC because of the great relationship I have with Tim Cooper. He's helped me in a lot of ways, and I trust him. My experience has been great. Bottom line, the most important thing is better pricing. I look forward to seeing my numbers in the future."

John Anozie, RPh WSPC Member
Independent Pharmacies are Stronger Together
Being a part of a collective means strong negotiating power for lower prices, which equals savings for you. But the financial benefits our member pharmacies enjoy go beyond the prices we can negotiate:  
We bring our industry knowledge, our experience with the business model of the independent pharmacy, and our proven business management practices to work for you.

We enhance your business know-how by connecting you with data, technology and insights that help you increase your bottom line.

We use our expertise and resources to understand each member's business, create a custom plan, and realize that plan in order to expand profit margins.
Three More Reasons Our Members Love WSPC
By Independent Pharmacists, For Independent Pharmacists
WSPC is operated by successful, experienced independent pharmacy owners. We have a deep understanding of your business, and bring extensive pharmacy expertise to work for you.
We are actively thinking and working with pharmacies to improve their businesses and offer customized management tools to drive rapid business decisions.
Choose Your Level of Participation
We're proud of our relationship-based approach and the personalized service we can give to each of our members. And as a member you have the opportunity to participate in and guide what kind of service you're getting. WSPC is dedicated to continued growth and innovation, and want our members to be a part of that. We listen to you.
Access Premium Suppliers and Sliding Rebates
Get access to a network of premium suppliers and the exclusive rebates they offer in return for our business. Members may log in to see available supplier benefits online.
As a cooperative of Independent pharmacies, we are able to provide unique supplier agreements that include sliding rebates — the more you buy, the larger your check.
WHY OUR MEMBERS LOVE WSPC
WSPC helped my own pharmacy remain profitable, putting me in a better position to serve my community.

Jerry Van Pevenage WSPC Board Secretary
WHY OUR MEMBERS LOVE WSPC
One of the things that attracted me to WSPC was the composition of its members and Executive team. I saw that they were a group with a great deal of experience with connections in the industry. They offer so much expertise and I know I can learn so much from them for my businesses.

Kerri Okamura, RPh WSPC
Enjoy the Unique Benefits of WSPC Membership
Lower cost of goods and more buying power
Being a part of a collective means leveraged buying power for lower prices, which means savings for you. We renegotiate our contract with our prime vendor on a regular basis to make sure you get great prices and to ensure market competitiveness.
Increased profitability
We know that in our business, profitability is survival. As a WSPC member you'll see increased profitability through competitive pricing, monthly rebates, supplemental suppliers and customized management tools.
Expert focus on your bottom line
We use our industry knowledge, experience with the business model of the independent pharmacy, and our proven business management practices to understand each member's business, create a custom plan, and realize that plan in order to expand profit margins
No membership fees
Keep all the savings you enjoy as a member. We don't charge dues.
Strong relationship with our wholesale supplier
WSPC has a deep working relationship with our wholesale supplier. We have daily interactions with them and a direct line to their specialists and executives. That means we get results when it comes to getting what our members need.
Profits passed on to our members
Through our cooperative business model we keep our administrative expenses minimal and pass our surplus operating funds directly to our members. We also offer exclusive rebate opportunities.
Gain Access to Tools and Services That Improve Your Bottom Line
Actionable insight into your own business
Would you like to see a clear picture of your purchases at the end of every month? Are you interested in having more transparency into the workings of your business so you can make strategic decisions that increase your profit margin? WSPC offers personalized analytical services that help you make informed decisions based on real data.
Networking with the best
Our members are the leading Good Neighbor Pharmacy© pharmacies in the United States. Attend high-quality industry events and conventions hosted and sponsored by WSPC.
Good Neighbor product guarantee
WSPC is a coalition of Good Neighbor Pharmacy® members who benefit from AmerisourceBergen's services and the industry-leading Elevate Provider Network. WSPC guarantees all Good Neighbor Pharmacy Private Label products for 100% Customer Satisfaction.
Custom contracts and agreements
Your business isn't one-size-fits-all, and neither are our member services. Unique business and pharmacy supplier agreements are available.
Business Coaching
Good Neighbor business coaches help you understand your operations and performance, identify opportunities for improvement, then create an action plan. This guidance will help you make smarter decisions based on historical data and better plan for future growth.
Marketing
Attract customers to high-margin items with key marketing collateral from the Good Neighbor Pharmacy© Elevate Provider Network, and provide your customers with personalized health information and wellness tools from Good Neighbor Pharmacy online.
Merchandising
Good Neighbor Pharmacy© stores sell 52% more high-margin items than non-GNP stores. Good Neighbor Pharmacy Provider Network will make sure you have the right mix of products in the right places, for maximum profitability.